hey maze! srry i didnt find this sooner....i got my first fistula about 8 years ago and went on remi right away. i had a minor surgery to expose the tract as it was very shallow that way it could open to the outside...the remi healed it and kept it away! in fact, it wasnt until i stopped taking the remi, due to it losing its effect on my other symptoms, that i started having
fistulas
again.
so in my experience, the remi was very effective in helping my fistula. mine was on my butt though, never had one on the abdomen.
what will *probably* happen is that the bulb on your stomach will "come to a head" which means that the pus that is trying to escape is just near the surface. i could always tell when a fistula was ready to break through becuse it feels like a donut kindof. if you feel it and the center is very soft but then around it is a firmer ring....that to me was always a sign that it was almost there. a surgeon can amke a small cut and relieve the pain SO much. really maze, it feels SOOO much better when its released.
have you seen a surgeon about this at all? not about having a resection, but about other surgical techinques for a fistula? i had all kinds of drains and things to keep my fistulas open and draining while we tried from a medical standpoint to heal it. there is even this stuff called "fibrin glue" that is like the pump isulation around a window you know? like whipped cream! you squirt it out of the can and it expands in the bowl? its like that but they squirt it into the fistula tract and it expands to fit the tract. this gives the fistula a little nudge to have something to "heal to" if that makes sense and as new skin is formed the glue slowly disentigrates. its like packing gauze in a wound to encourage the healing...where as if you just left it naked it would heal incorrectly and create pockets for more infection to form.
ok that was way too much but clearly i have a lot of info on this. there are SO many differnt ways to try to treat a fistula so i hope any of these are possible for you instead of going straight for a resection!
if you have a question on any of that, ask away!
__________________
It just takes some time,
little girl, you're in the middle of the ride.
Everything, everything will be just fine,
Everything, everything will be alright.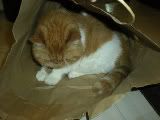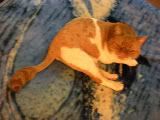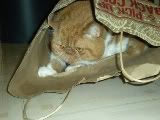 <3 Mik