Hi all,
Please excuse the photos (not really dinner table appropriate conversation, but not much is when it comes to
Crohn's
).
So I have had
perianal
fistulas and abscesses for about 6 years now, and most of the time it has been uncontrolled by the medication. Recently things have really settled down with the use of double dosed Humira and life is returning to 'normal'.
I have setons in place (2 currently) and do still have discharge, so use non woven combine's as a dressing.
The last few days I have been getting some pretty strange coloured discharge: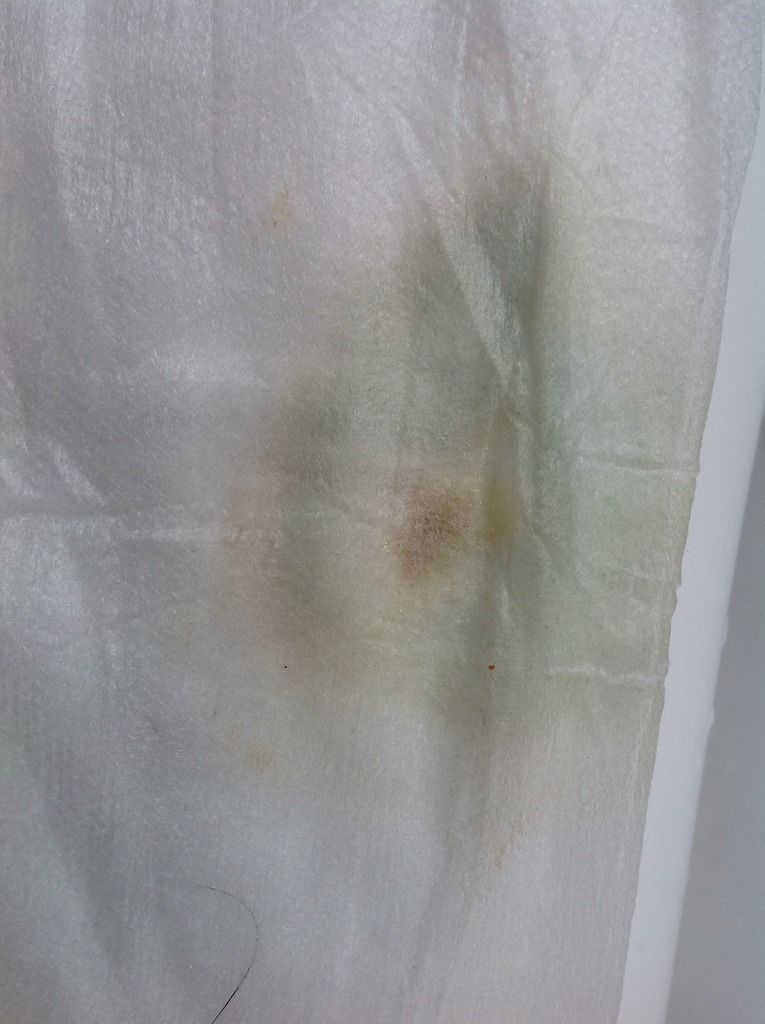 The second image is with the lining removed to give a clearer image of what is on the dressing. This is discharge over a 2 hr period, I did have more extreme examples, but wanted to keep the images a bit more socially acceptable
.
So basically it is an aqua colour (blue green) and clear. I have had this discharge in the past, generally when things are at the end of a discharge cycle (my abscesses would tend to go in a cycle of building and discharge even with setons in), but it has probably only occurred on a hand full of occasions.
My concern is, given I am doing so well at the moment is it a sign of continued improvement (deeper drainage as the area heals), or a sign that things are about to act up again (as in the past it occurs at the end of a cycle of discharge, so also preceded a gradual build up).
I considered if it might be something reacting with the combine, but I used just toilet paper as a dressing yesterday and got the same discharge.
Can anyone shed some light on this?
Thanks,
Cameron
P.S. Just to rule out other factors (even those more sensitive ones), I have not changed my diet, I am not using a different soap, I was recently tested for STI's as part of the investigation into an abnormal liver function results, the last medical procedure (a colonoscopy) was 3 months ago, and to get really personal, I do not engage in any sexual activity that might explain funny coloured fluid